OH WOW!! 2nd PLACE DAILY P-BOT PICK?!!! AND FRONTPAGED?! YEEEEAAAAAAAAHHHHHH!!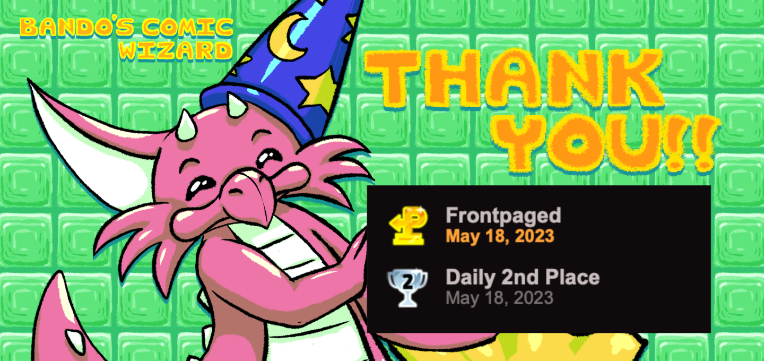 Thank you so much to everyone who voted, faved, and shared Bando's Comic Wizard! I'm so glad you like our little Comic/Image Viewer making utility! We hope that it will bring on a flurry of comics to Newgrounds. I'm ready to read!
Speaking of...
The first graphic novel to be published with Bando's Comic Wizard has been posted to the Games Portal! Please check out @deadspread83's How to Make Bread with Gran and Goober. Learn to make bread with a cool Risograph style:
And as always...

✨🌊🩵💖Read Paradise Slice Comic💖🩵🏝️✨