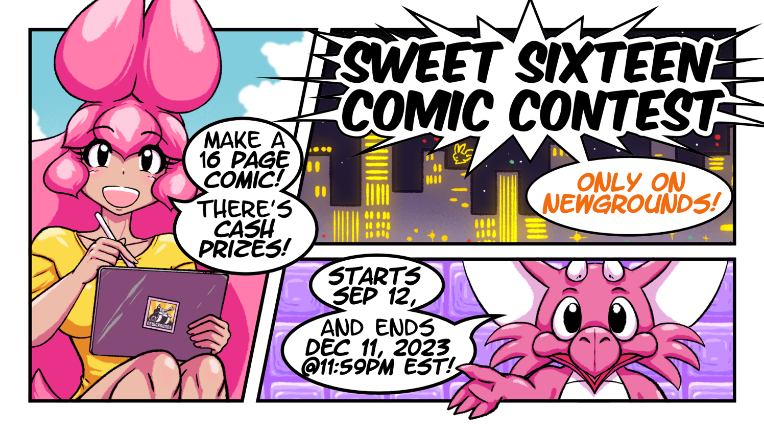 ⭐️ 14 Days to Go! YOU CAN DO IT!! ⭐️
That's right! We're coming up on the DEADLINE of Dec 11, 2023 @ 11:59pm EST for the Sweet Sixteen Comic Contest! There's so many comics so far, and I've seen a lot of WIPs too. It's exciting to see all these comics being made for Newgrounds!
If you've finished your comic, CONGRATS!! THAT'S AWESOME! I will be reading all of them, no worries. If you haven't finished, YOU CAN DO IT!! I've made comics in less time than this. 💖 And to both, MAKE SURE TO USE THE sweetsixteencomic TAG!!
If you need more details, please head over to the OG post and read up! I look forward to reading your comic too!
And as always...
✨🌊🩵💖Read Paradise Slice Comic💖🩵🏝️✨
📱☁️⭐️ Saturday Night Streaming 🌙☁️💻
9pm EST • 2am UTC • 12pm AEST
Every Saturday! Art, Music, Videos, and Chat!